Have you been sat with a blank planning grid in front of you, for what feels like hours, trying to decide "what to plan" for next year? Maybe you are feeling confusion about which approach is best? Or perhaps you're still scratching your head at the DfE saying "plan your own curriculum"?
I hear you!
For Early Years Professionals, the word curriculum can feel alien. It often conjures up notions of a concept which is far more for primary education (Year 1 onwards). And it can feel like we are trying to "pigeon-hole" children with a rigid long term plan which says we must only look at plants and animals in Summer Term A because "it's on the plan". However, I think we need to rethink what we mean when we say an Early Years Curriculum.
What is an Early Years Curriculum?
An Early Years Curriculum should give us…
A sense of direction for practitioners
Provide rich and varied opportunities
Encompass the belief that all children can progress and achieve
A starting point linked to children's previous experiences which we can build upon
An appropriate learning journey for all children
As we know, the EYFS gives us clear end goals (the ELG) and part of our job as practitioners is to support children to meet these goals. To do this, we need to break these down into smaller pieces of knowledge and skills which fit together to demonstrate the "big picture". And this is really where "curriculum" comes in. I firmly believe that a balanced curriculum with opportunities for child initiated and spontaneous learning through the environment alongside adult initiated activities enables children to develop effectively. This is packed up by research carried out at the University of London by Siraj-Blatchford, et al. that found good outcomes for children in the early years were evident when children were provided with "a mixture of practitioner initiated group work and learning through freely chosen play".
I think there are two main elements to our EYFS curriculum; remembering this must adapt and reflect the needs of our cohort,
Quality Continuous Provision which provides an environment, resources and interactions, that are rich and engaging
Long term planning to ensure a progressive learning path which develops breadth of experience and depth of understanding
I'll cover Continuous provision in another blog soon 😀
Or you can download my Continuous Provision Planning
Long Term Planning
The DfE, 2021 says that high level curriculum summaries should be broken down into smaller steps that detail what you want the children to learn and suggest using Development Matters to support your planning. This of course is not statutory. What is statutory is the learning summaries for the seven areas of learning and these can form the basis of your high level curriculum summaries.
With all that said, I am not a fan of rigid topic planning on a rolling two yearly cycle. For me, this is too rigid for the Early Years and can stifle practitioners reacting to children's unique interests and spontaneous learning. However, I do believe that a document that details some of the key learning opportunities that can be taken is really important.
So… how do I do it?
There are so many methods for planning in the EYFS and none are right or wrong, they all reflect your needs as a practitioner, the needs of your individual cohorts and the expectations of your setting. In an ideal world, this is how I would do it!
Enquiry Questions!
I love enquiry questions, not just for the EYFS but across the primary phase of education. For me, it has two main benefits…
It enables children to take responsibility for where they take learning. They are the driver and steer learning towards their interests within the confines of the learning question.
It supports teachers/ practitioners to ensure breadth of experience and depth of understanding by introducing a learning concept to the children. Providing a learning stimulus, gives a "tree" which knowledge and skills learning can be hung from, giving meaning and direction.
I therefore, take an enquiry question and then start to consider the learning that could take place within it…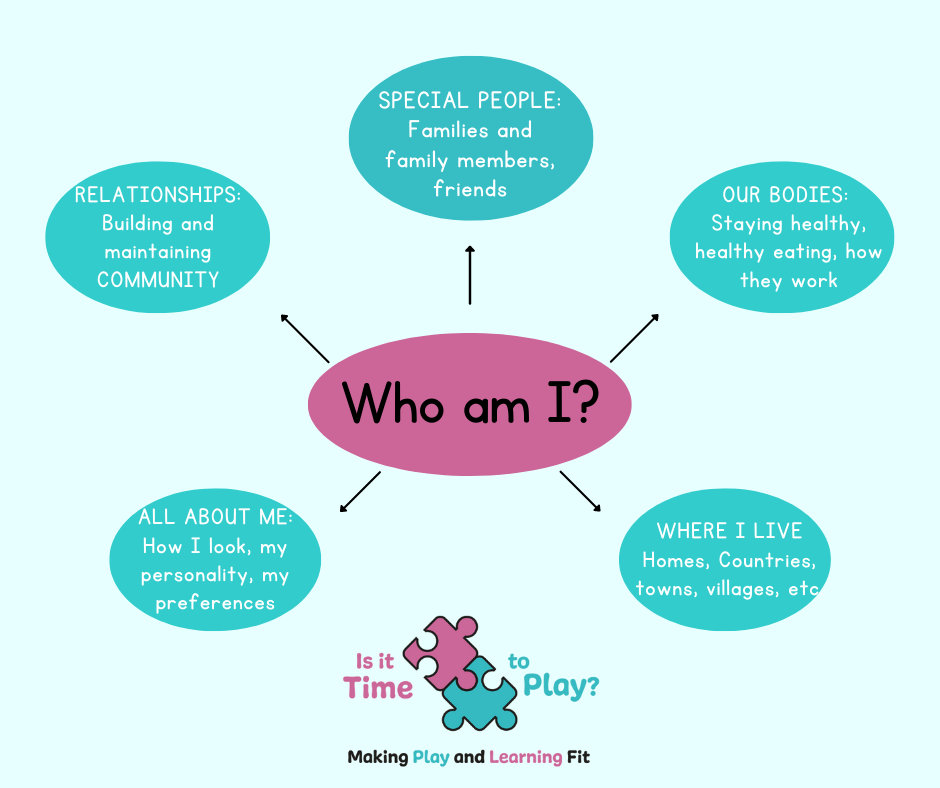 This can then of course lead to even deeper enquiry into a new focus or can simply help to ensure a breadth of learning experiences and enhancements. I like to anticipate some of the learning themes that we may pursue and some of the key texts I may want to use.
Long Term Planning from Is it Time to Play?
Take a look at this video of my long term planning and see what you think?
In my opinion, a long term plan provides three key scaffolds to teachers:
A learning overview- ensuring coverage and breadth of experience
A developmental progression- learning build on from the previous learning
A framework for teaching and learning
Download here today… not sure which is for you- check out Why two formats? (Be aware that the LTP's available may be slightly different now as they have been updated since this video!)
Nursery Long Term Planning- Traditional Linear Planning or Circular Curriculum Map
Reception Long Term Planning- Traditional Linear Planning or Circular Curriculum Map
As always, you do you! Long term planning must work for you, your cohort and your setting. My plans are editable to enable you to make changes and adapt to reflect the needs of your learners.
With love,
Emma x