Time to move on to Key Stage One: What to expect and how to support your child in Year One
It might seem like it was only five minutes since you were standing at the school gates waving your little one off to school for the very first time, while simultaneously wiping away tears of pride. Fast forward through the terror of the first school nativity, the excitement of the first school trip, a smattering of 'bumped head' letters and handfuls of new best-friends, and here we are in June. Almost a whole school year has passed! It will soon be time for your child to make the next step on their educational journey – as they move onto Key Stage 1. It might seem like a natural transition for adults, but the move up to Year 1 can be daunting for some children. It comes with a spectrum of changes: new classrooms, new teachers, new classmates and a whole new curriculum. Here's what to expect for your child's learning in the coming year.
More work and less play
Perhaps the biggest change your child will encounter this year is a difference in teaching styles. In Year 1, children begin working on the KS1 curriculum. While they will still have many opportunities to learn through play, there will be a distinct shift to teaching that is more structured and formal. This can be a challenge! But if your child can manage this successfully, it will set them up for their future school journey.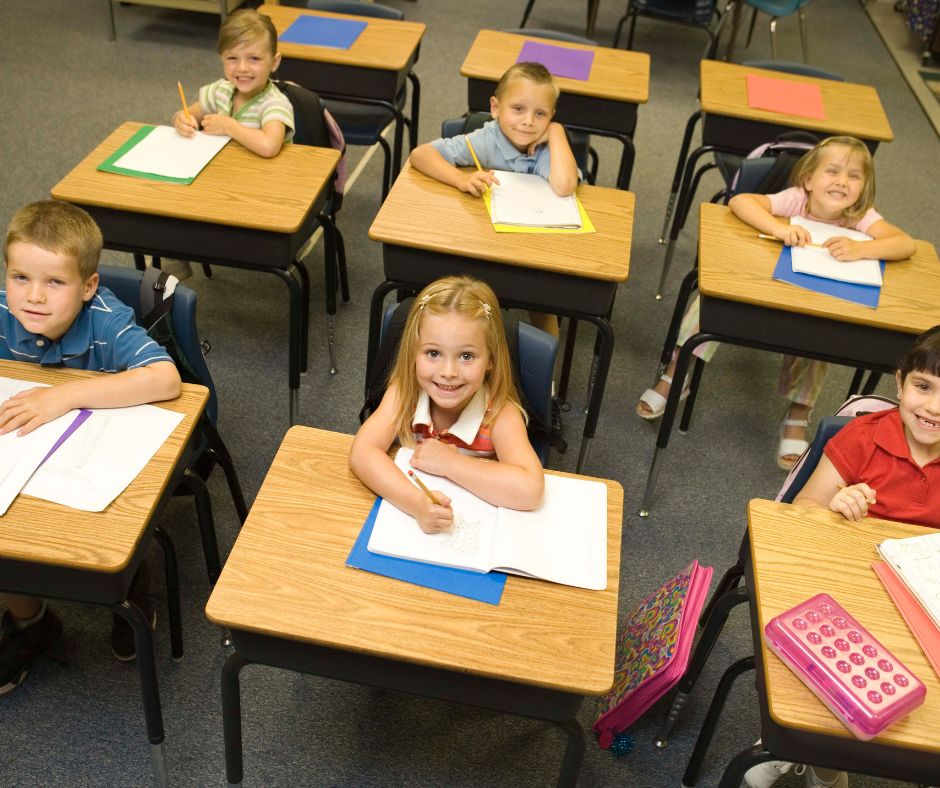 Learning to read, write and master basic maths skills like counting, adding and subtracting, is an important part of school life for all young children, so you can expect this focus to continue in Year 1. Your child will be expected to read more complex texts (including non-fiction), write stories using sequenced sentences, use basic punctuation accurately and spell words independently using their phonics skills… but more on that later.
How you can help: Be enthusiastic about learning!
It's likely that your child will find the transition from play-based learning to a more structured approach a little tricky. It's important for parents to maintain positive attitudes about school. It might seem to your 6-year-old that year 1 is all 'work, work, work' – but you can help your child find the joy in learning this year. Chat about what they have been working on, find out what their interests are and help to foster them.
Phonics, phonics and …phonics!
You'll already be familiar with phonics teaching from Foundation Stage – the skills that your child needs to master in order to be able to read. In Year 1, your child will continue to build their phonics knowledge, securing their segmenting and blending skills and applying these to more complex texts. All children will access phonics learning for around 20 minutes a day – these sessions will contain recaps, games, songs, rhymes and activities that will help your child learn new sounds. They will also be encouraged to use their phonics to help them write unknown words. This will help them to develop more independence when writing.
At the end of Year 1, all children are tested in the phonics screening test. This means that your child's teacher will consistently monitor your phonics throughout the year, and help to fill any gaps. The test, of course, is nothing to worry about. It just ensures that all children learn the basic skills needed to read.
How you can help: Read every day
While your child is learning to read, practice is crucial. The more you can read at home, the better. Try to set up routines for reading, so that it becomes a regular occurrence. Your child will bring home a decodable book every day – this will be pitched at the correct level for them, so they should be able to practise the skills they have learnt.
Don't forget that there are lots of different ways to engage in reading with your child. You might listen to them read some pages of their decodable book, but you might also read a library book to them, talk about a picture book, retell one of their favourite stories or play word games. What matters is that your child develops a positive attitude towards books, and that reading time is also quality time.
You can also support your child by playing some fun phonics games that are rooted in play! Download them here!
You're on your own, kid!
The move onto Key Stage One comes with more responsibility. As your child starts the new school year, you might notice that they are encouraged to be more independent. They'll start to look after their own belongings, be responsible for ordering their own lunch and they'll be expected to start managing their own behaviour too.
How you can help: Maintain communication with your child's teacher.
While independence might sound like an exciting prospect, your little one might not be ready to spread their wings just yet! During this transition period, home and school need to remain connected. Talk to your child's new teacher about what to expect. They'll be able to tell you what the daily routine will be, so that you can help them prepare.
The move to Year 1 can be a tricky time for you and your child but by providing the right kind of support and maintaining communication with the class teacher, you can help them to fly!
With Love,
Emma x